Opt-in Instructions
Some of our promotions require that you have agreed to receive email and/or SMS communications from PA iLottery. In order to change your preferences, please follow the instructions below:
Log in to your account, click on My Account and select Contact Preferences.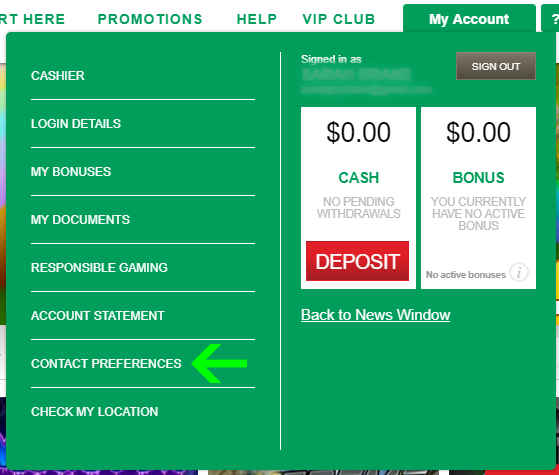 Check the boxes next to Special Offers in order to recieve promotional information and coupons. When you are done choosing which communications you would like to receive, please click the "Update" button.

Now you're all set to receive email and SMS communications about our promotions!